CAST
About the True To The Game 2 Movie Cast
---
---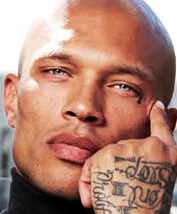 Jeremy Meeks
Saleem
Jeremy Meeks is a model (both on and off the runway), actor, and advocate whose faith and determination allowed him to grow from humble beginnings into a successful cross-platform powerhouse. He has a passion for working with youths who are in need of a second chance. Meeks showcased his hard-work ethic by booking 6 projects in just 14 months. He made his feature film debut in True To The Game 2, Dutch, and Trigger, all of which are releasing in the second half of 2020.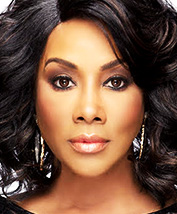 Vivica A. Fox
Shoog
Vivica A. Fox has an extensive body of work that encompasses television, stage, and film, philanthropy, and the business world. Above all, her international brand stands on the strength that women can do anything. Fox's Hollywood career began with stints on soap operas like The Young and The Restless and Days of Our Lives and really took off with her role in the 1996 blockbuster Independence Day. Her film credits include Soul Food, Set It Off, Booty Call, Why Do Fools Fall in Love, Kingdom Come, Boat Trip, Ella Enchanted, Batman and Robin, and Kill Bill.
Fox has been featured as one of People Magazine's "Most Beautiful People in the World," and has won numerous awards including an MTV Movie Award and an NAACP Theater Award. She's also a producer, teaming up with VHI to produce the reality TV show Glam God and producing several cult favorite films including The Salon, Two Can Play That Game, and Getting Played.
Fox isn't just an entertainment industry powerhouse; she's also a successful business woman who has collaborated with international brands like Cadillac and Google. She also launched her own hair company, The Vivica Fox Hair Collection. Fox partnered with Curvy Couture to release a limited edition lingerie collection and fitness guru Shaun T of Beach Body on the fitness regime T25 Focus.
In 2018, she released a book entitled Every Day I'm Hustling to share her personal journey and inspirational lessons she has learned along the way. Fox also hosts a successful podcast, Hustling with Vivica A. Fox.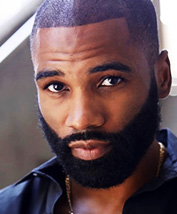 Andra Fuller
Jerrell
Andra Fuller began his entertainment career as a stand-up comedian before transitioning to television and eventually, film. In addition to being an actor, he's a writer, producer, and director. Fuller's television credits include Fox's Prison Break, CW's The L.A. Complex, RoomieLoverFriends, Black Jesus, The Game, and Here We Go Again, which he starred in and executive produced. In 2017, he transitioned into film, starring in 6 movies in one year. One of those films, True To The Game, was the number one grossing independent film that summer.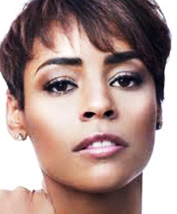 Erica Peeples
Gena
Erica Peeples is an actress, poet, DJ, and producer who has been exploring her passion for acting and the arts since she was a young girl. From taking intensive workshops at Macomb College, to earning a coveted slot in the Mosaic Youth Theatre of Detroit as a pre-teen, she began her dedicated acting career early, going on to attend Julliard.
After finishing the prestigious program at Julliard, Peeples starred in several off-Broadway productions, including Joe Turner's Come and Gone, A Raisin in the Sun, and Piano Lesson. Her film debut was True To The Game; Peeples currently has a recurring role on the CW's All American.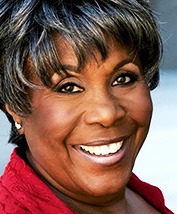 Starletta DuPois
Gah Git
Starletta DuPois has breathed life into a bevy of unforgettable roles both onstage and onscreen. She is recognized for her role in many cult classics including Friday After Next, Big Momma's House, South Central, and Waiting to Exhale. DuPois' theater roots run deep and have garnered her numerous recognitions including a Tony nomination for The Mighty Gents and a NAACP Theater Award nomination for Miss Evers Boys.
She received an NAACP Image Award for her portrayal of Ruth Younger in the landmark PBS American Playhouse production of A Raisin in the Sun and a Best Actress award for her role as Lena Younger in A Raisin in the Sun at the Royal Exchange in London. DuPois has recently had roles in Mosaic, Boarding House, and the hit indie film True To The Game.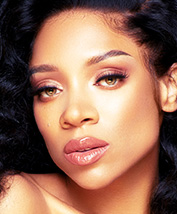 Niatia 'Lil Mama' Kirkland
Alia
Niatia 'Lil Mama' Kirkland is an actor, rapper, singer, songwriter, director, producer, dancer, choreographer, inspirational speaker, and entrepreneur.
At 17, she was signed to Jive Records, and a year later her first full-length album "VYP (Voice of the Young People)" was released, debuting at number 25 on the Billboard 200.
Lil Mama also sat at the judge's table on MTV's America's Best Dance Crew for 7 seasons. In 2015, her groundbreaking music video "Sausage," which she produced, directed and choreographed, went viral and became the world's number 2 video in less than one week. Her television and film credits include When Love Kills, Wild For the Night, Fruits of the Heart, All American, and True To The Game 2.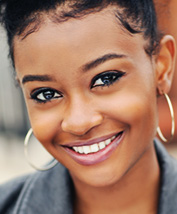 Iyana Halley
Bria
Iyana Halley always knew she wanted to work in the entertainment world and decided that acting was her calling. She has worked on commercials for international brands, including McDonalds and Wendy's, and in feature films, including True To The Game 2. Halley also has her own clothing brand, Haus of Halley, which creates custom fashion pieces.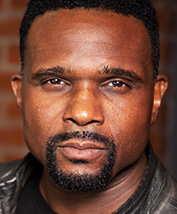 Darius Creston McCrary
Joe
Darius Creston McCrary is an actor, producer, singer, songwriter, and musician. He is best known for his role as Edward "Eddie" Winslow on the ABC/CBS hit television sitcom, Family Matters and as Scam in the film Big Shots. McCrary recently launched a company, WinnSlow Brand, which is an all natural CBD brand.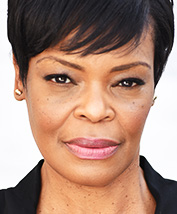 Lisa Renee Pitts
Viola Richards
Lisa Renee Pitts is an award-winning stage, film, and television actress, well known for her role in the music biopic Straight Outta Compton. She has won Critics Circle Awards and received multiple NAACP Theater nominations. Recently, Pitts made her Broadway debut in SWEAT, and her television credits include guest appearances on The Shield, The Practice, and Lincoln Heights. Her film credits include HER, True To The Game, and True To The Game 2. Pitts has also narrated over 150 audio books.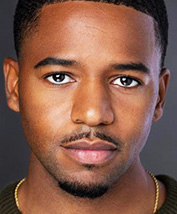 Michael King
Dalvin
Michael King is an actor who has appeared in commercials, television shows, and feature films. His credits include BlackLightning, LoveIs, Burning Sands, and Boy Erased, to name a few. More recently, King landed a role in the feature film True To The Game 2 and a guest star spot on Gabrielle Union's hit show L.A.'s Finest.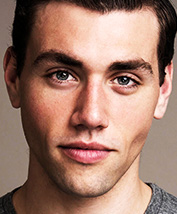 Christian James
Mark
Christian James was born and raised in a small town just north of Atlanta, Georgia. He began acting at the age of 20, and his television credits include guest appearance on Nashville and Red Band Society, to name a few. James has since transitioned to film, landed leading roles in HellFest, Legal Action, and True To The Game 2.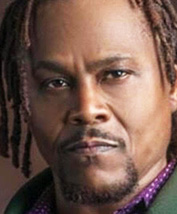 Malik Barnhardt
Titus
Malik Barnhardt is an actor, writer, producer, and director. His big break came on the film 8 Mile. Since then, Barnhard has played a variety of colorful characters; however, the creative side of filmmaking inspired him to explore what it was like to be behind the camera. Barnhard now has more than 20 movie credits under his belt. In his spare time, he gives back to the community by working with at risk kids and speaking at schools and youth detention centers.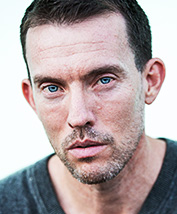 Matt Boylan
Mr. Pine
Matt Boylan is an actor who is best known for his guest star roles on Shondaland Productions, Station 19, and Straight Outta Compton. He also starred in a short film, The Art of Human Salvage, which can be seen on YouTube.
---
About True to the Game 2
---
SUBSCRIBE
Sign up to receive news and updates.
---